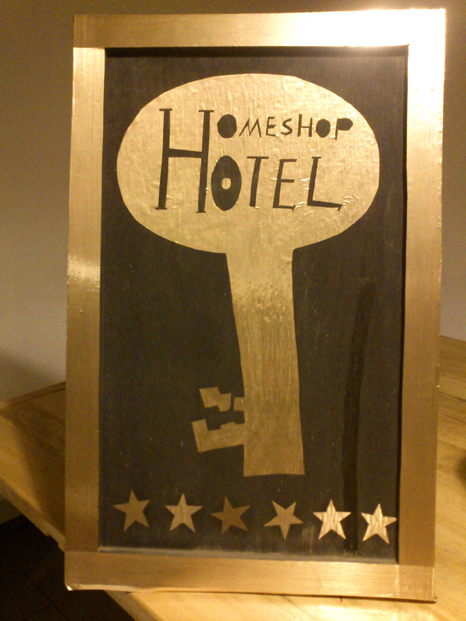 3月22日星期五晚10点开始,如果您有空闲时间也欢迎早来。3月23日星期六从下午6点到10点也同样欢迎你们的加入。
家作坊为了所有的参与者感受到乐群,是一家全天候旅店,登记入住享受短暂的休息,并带有一系列的服务,如躺一会儿,打个盹儿,理个发,洗个澡,吃个饭。他们期待您的光临,但也可能还没准备好。
由家作坊全体和Maurice Carlin进行创意并执行并作为2013年北京"白夜"活动节日的一部分诚邀您的参与与支持。
Friday March 22nd, starting 10 pm and continuing into the early hours at the leisure of our guests; and from 6 pm to 10 pm on Saturday, March 23rd.
Homeshop presents HomeShop Hotel for the enjoyment of all participants. Decorating the entire space to imitate a Las Vegas hotel, amusements such as slot machines, a laser show, surround sound installation and a dancing robot will animate the Hotel in dazzling style. Check-in to the Hotel for respite with a variety of specialist services, including automatic massage chair, video games, steam bath, and dining. They will be expecting you.
Created and executed by Homeshop with the help of resident Maurice Carlin, as participating in Beijing's first 'White Night,' a project of Jue Festival 2013.
启事
致所有于2013年3月22日参与家作坊旅馆项目的客人
我谨代表家作坊全体同仁为22日-24日的意外停电为您带来的不便道歉,我们希望您在黑暗中也找到些乐子,并在下次来北二条胡同的时候再次光顾本店。
酒店管理
2013年3月25日
NOTICE
To our guests who came to stay in HomeShop Hotel~your 6-star hotel on Beiertiao~on March 22nd, 2013, our staff would like to sincerely apologize for the lack of power that lasted all weekend. We hope it did not cause you too much inconvenience, and that you enjoyed your stay nonetheless. Please call again on your next trip to Beiertiao.
The Management
March 25th, 2013
精彩集锦 / Highlights 在前景我们可以感受到带有音乐喷泉的奢华按摩中心。
The lavish massage center, with musical fountain in the foreground.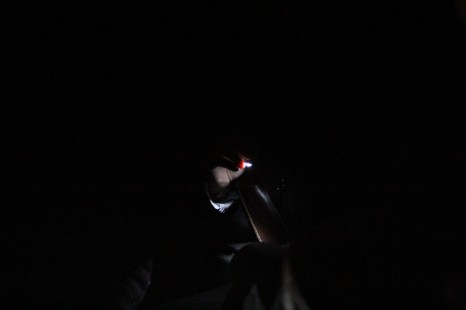 我们有最新的迪斯科装备,能在整块后墙上升的时候变化出五彩斑斓的激光。
The newly renovated disco, which can convert into a laser tag facility when the entire back wall is raised.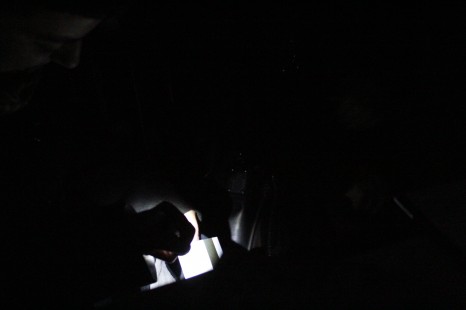 客人们在成龙休息室里和机器人服务生办理手续。
Visitors checking out the service robots in the Jackie Chan Dragon lounge.