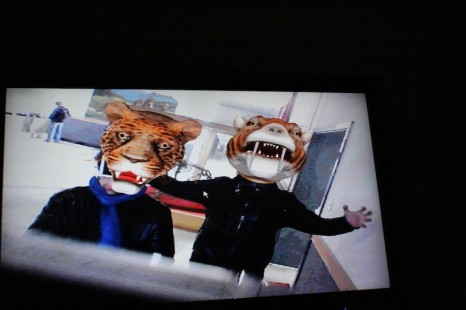 For our next meeting Happy Friends is returning to Paolo Virno to further test the relatively undefined "human nature" that Erich Fromm posited as the background of a diagnosis of a society's sanity. 
In this text, "Anthropology and Theory of Institutions," (a chapter in "Art and Contemporary Critical Practice: Reinventing Institutional Critique," 2009) Virno says: "There is no dispassionate inquiry on human nature that does not carry along with it, as a sort of clandestine passenger, at least the sketch of theory of political institutions."
But whereas Fromm's human nature empowers the critique of bad civilization, Virno contends: "The critique of the 'monopoly over political decision', and generally of institutions whose rules function as compulsions to repeat, must rest precisely on the acknowledgment that man is 'bad by nature'." 
The meeting is planned for April 8th, at 6pm at HomeShop. If you would like a copy of this text please leave a comment.