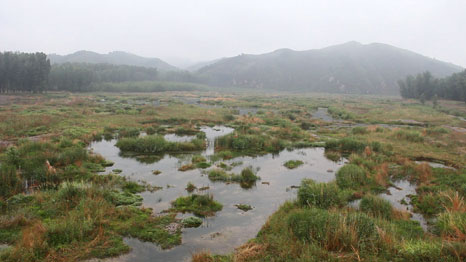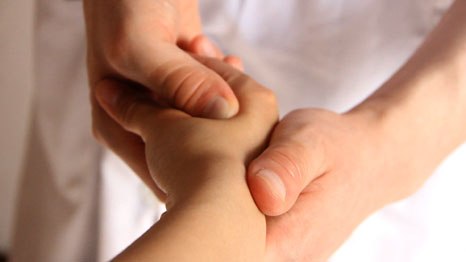 "无形" non-visible videostills
non-visible
a project by Asako Iwama and Derrick Wang
June 21-23
家作坊 HomeShop
The "non-visible" project has evolved from a series of video interviews with various practitioners in Europe and China with experiences or familiarity working with non-visible energy, or 'qi'. Interviewees have included dancers, cognitive scientists, Feng Shui and I Ching masters, psychics, traditional medicine doctors and physicists. 
How can the non-visible be made visible and/or comprehensible? We would suggest that we are constantly swinging between the two poles of subjective and objective reality. Through the process of our interviews, we have attempted to find points of connection between the various practices we have encountered, while acknowledging our own groundlessness in terms of having to constantly transform our perceptions and expectations of the people we have met. 
In a film installation and series of events organized during the June solstice and under the full moon (June 21-23), we hope that some of the hidden layers contained in our interactions and recordings will become visible to or felt by those who participate, and that a new understanding of the non-visible may emerge.
Friday June 21
18:00-20:00 reading and discussion with the Happy Friends Reading Group (download reading material)
20:00-22:00 film installation
Saturday June 22
18:00-20:00 book reading and discussion with Du Shun Gie Laoshi (Feng Shui master), Zhang Li Rem Laoshi (Yijing master), Eva Bergwall (eurythmy teacher and healer), Hartmut Walter (acoustic and vibration engineer), Zhu Feng (Qi Gong master) and other guests
20:00-22:00 film installation
Sunday June 23
19:00 dinner prepared by Emi Uemura and Asako Iwama and open discussion (organic & vegetarian dinner, cost 88RMB, reservation required; please email lianxi@homeshop.org.cn)
20:00-22:00 film installation
Asako Iwama (born in Tokyo, Japan) is an artist and cook, who lives and works in Berlin, Germany. Asako Iwama's practice has developed around the idea of the ontology of eating. Referring to the social aspects of eating as a metaphor of our relation to nature, Iwama seeks to transform the perception of nourishment, both aesthetically and epistemologically within her practice and work.
Derrick Wang (born in Montreal, Canada) is a second generation Chinese from Canada who has a background in architecture, and is currently working as a filmmaker in Beijing, China.
in collaboration with HomeShop / Emi Uemura, Michael Eddy, Qu Yizhen, Tan Zhengjie, Fotini Lazaridou-Hatzigoga
"无形"
项目发起人:岩間朝子,Derrick Wang
6月21-23日
家作坊 HomeShop
"无形(non-visible)"项目采访了许多生活在欧洲和中国的人,这些人或拥有运用无形能量(或"气")的能力,或拥有这样的体验,他们的职业各式各样,其中包括舞者、认知科学家、风水先生、易经大师、通灵者、中医师和物理学家等等。
如何让无形的、不可见的能量可见或被理解?我们不断地在主观和客观现实的两极之间摇摆。在采访的过程中,我们试图找到这其中的共通点,然而,遇到的人不断地改变我们的看法和对他们的期望,我们也不得不承认自己的局限性。
在夏至和月满之际,我们将在6月21-23日这三日间,运用影像装置等一些列活动呈现该项目,希望我们的互动和记录中所包含的内容能让参与的人"看见"这些能量,并对其有新的认识。
周五6月21日
18:00-20:00 乐友读书会及讨论(阅读内容在此下载)
20:00-22:00 影像装置 
周六6月22日
18:00-20:00 读书会及与风水大师杜顺杰、易经大师张力壬、音语舞老师治疗师Eva Bergwall、声学和振动的物理工程师Hartmut Walter、气功大师朱峰等特邀嘉宾进行讨论
20:00-22:00 影像装置
周日6月23日
19:00 晚餐及公开讨论(有机素食,88元/人,由植村絵美和岩間朝子掌厨,请邮件预定:lianxi@homeshop.org.cn)
20:00-22:00 影像装置
岩間朝子(出生于日本东京),艺术家及厨师,生活和工作在德国柏林。岩間的实践和研究主要围绕于"吃"的本体论。鉴于"吃"作为某种社会文化现象所隐喻的人类与自然关系, 岩間旨在于美学和认识论上转换人对饮食的认知。
Derrick Wang(出生于加拿大蒙特利尔),加拿大华人第二代,拥有建筑学背景,目前作为导演在北京工作。
合作者:家作坊/ 植村絵美, Michael Eddy, 曲一箴, 谭争劼, Fotini Lazaridou-Hatzigoga
–––
Supported by ifa – Institut für Auslandbeziehungen e.V.
"无形"特由ifa支持。