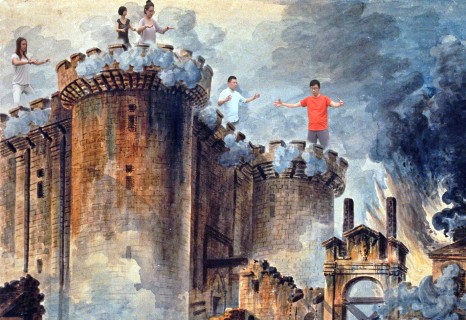 为了庆祝攻占巴士底狱日与一个现代意义上的国家的建立,家作坊将在7月14日晚7点举办聚餐会。届时举办的活动包括:
1.武林高人自我防卫术现场指导
2.家作坊"一派胡言"计划介绍

3.自我组织出版物Concrete Flux的介绍
菜肴将呼应该纪念日主题,参加者需要提前预约,
请发信至lianxi@homeshop.org.cn
人数上限:30人
费用:30元每人
On Sunday, July 14th, from 7 pm, celebrate the storming of the Bastille and the birth of the modern nation with us at HomeShop's July potluck.
A number of presentations will burst into the courtyard, including:
— Self-Defense Qi Gong by Zhu Feng
— A preview of HomeShop's "Party Time" Project
— An introduction of the independent journal Concrete Flux by its editors
The menu will reflect this momentous date appropriately.
RSVP by Saturday at: lianxi@homeshop.org.cn
Max. 30 places, 30 元 per person.