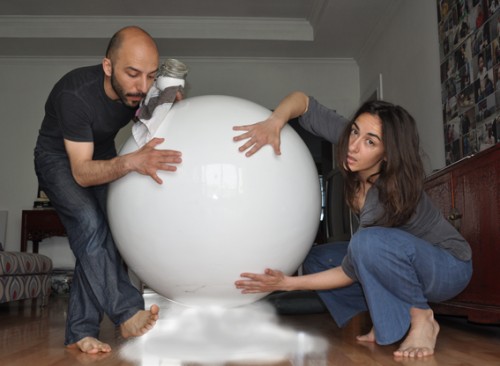 Reviews and post-scripts after the shiny mud ball:
Workshop之后我们不停地做"摸泥球",到家之后用任何能找到的粉末来继续做。这个是我们最好的结果,用白糖、盐和面粉自做的摸泥…最好的手法是用整个身体来摸,你看我们做地那么大!

After the workshop we couldn't stop doing moni, and once arrived home we were keeping doing them with any kind of powder we found around. That our best result, a home-made-moni with sugar, salt and flour… the technique to use your whole body is actually working, look at the size of it!
感谢 Thank you, Marcella and Stefano!