Now really exactly one half year after the opening of HomeShop at Jiaodaokou Beiertiao and a dense period of activity, we come to a moment of conferring to a calmer period of assessment and reflection of our efforts. This calmness may stem from the recent (though not first attempt) stalling of certain web-based initiatives by big uncles above, including this website and the rePLACE project with its upcoming Beijing launch. It becomes therefore a natural next question to consider what things may be singled out for consideration by various audiences, what sensitive words could strike the fancy of those near and far. What does it take to make you notice, oh lover, and what does it take for you not to, scannerbot? Publicity is a series of picks and reviews, wooing whispers or a keyword engine——not so much a declaration of what is right or true, but perhaps merely a way of observing, admitting preferential treatment. Let us look at introspection from the perspective of what has been spit out in the last months. May you be forewarned, although there is a subtle difference between fermentation and rotting, this is what BALLSINESS has still been mounting, ever slowly, y e s…working on it.
For now, a picklist of recently reverberating sensitivities, as told through certain key activities which put them into motion. This is not to insinuate that they are forbidden in any way, but there are consequences which, by way of their identification, we can only hope to gain a larger perspective.
(a pop-up real estate update)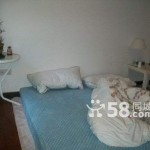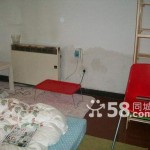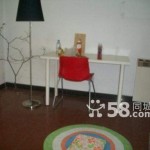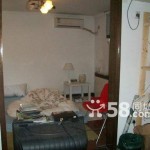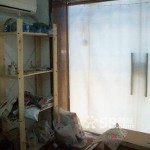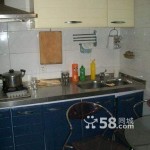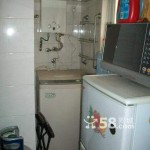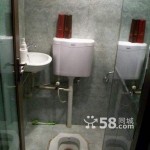 [关键词 KEYWORD: Break-up Club]
Housing prices continue to soar in Beijing after the change in property buying regulations, such that a restriction in the number of properties (two for Beijingers, one for waidiren) a family may possess in their name at one time has pushed many homeowners to raise rent incomes, meaning the city's renters—especially now at the dawn of a mysterious moon harkening the convening of a local Break-Up Club—shall suffer ever greatly. The search for low-cost housing for these young residents moving out of ex-boyfriend/girlfriend's flats keeps competition fast and fierce, and as HomeShop neighbour Fan laoshi explains, "There's no need to even advertise a room for rent, because word gets out so quickly our extra room was snatched up in a day or two."
The following is a purely speculative stream of associations made on the part of the reporter, but the recent discovery that a small storefront space at Xiaojingchang Hutong number 6 had been put back on the market may very well be attributed to such a love-afflicted dynamic. Sources reveal that the young Chinese female tenant who inhabited the space after its term as HomeShop was rarely seen, but when at home was often accompanied by a tall Western male. Now that the space has been returned to the market, we can only make further speculations as to her latest whereabouts and latest boyfriends. All that remains is the collective nostalgia of short-lived Ikea furniture and a now tattered vinyl sign out front with a "家" character on it in a generic blue font.
For more information on renting the space at Xiaojingchang Hutong Number 6, no agent fee, please contact: lianxi[at]homeshop[dot]org[dot]cn.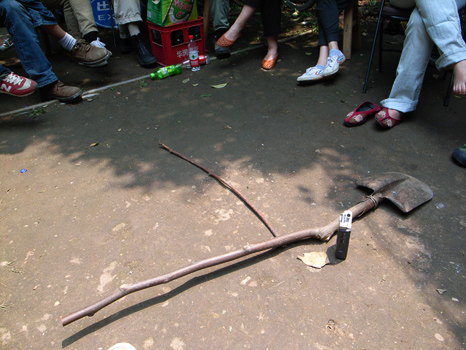 [关键词 KEYWORDS: 沉浮 chénfú, 纵向差异 vertical difference]
A post-drift discussion and later, the post-post-discussion lend to a complexly felt 沉浮 response after all that drifting. As Cici explains, chénfú pertains to a vertically oriented drift, similar to bobbing in water, whereas 漂流 piāoliú—as in the drift—may include more of a horizontal movement over geography and terrain. Though those of us from HomeShop stopped short of all the landscapes on this particular journey, our experiences in Beijing and Wuhan mark certain ambivalences between the 漂流 & the 沉浮, research for future writing or reflection & site for embedded experience and production, and also perhaps between structured programming & open play. Such struggles are not simply binary, as we note amidst certain 'networks of validation' that we search and flounder for the ways to balance, in and out of quandary. These are searches of organisation, searches of freedom within self-initiated systems of being together. They can move in all sorts of directions both vertical and lateral, but where 'possible future models' could be engaged remains to be seen. A publication, perhaps.

[关键词 KEYWORD: 关键词 keyword]
Without having asked too many questions about the others, QU was highly satisfied with his grasp of 徐坦 XU Tan's keywords performance at 米店 Detour restaurant, one of our local eateries and gathering spots. From the mention of only a few words here and there, we are able to delve very deeply into some very crucial subjects, including ___, ___, and ___. Keywords here are used as proof of our abilities to communicate in a productive way, but the following event left our bodies a bit more sensitive; see entry on the HomeShop Library Opening and the Happy Friends Reading Group.

[关键词 KEYWORDS: 价值 value, 意义 meaning, absurdity]
Our keywords found heated barbaric inundation during the last Happy Friends Reading Group meeting coinciding with the opening of the HomeShop library. 'Value' may not have been an intended discussion point for Borges' "Library of Babel", but several people were able to nod astoundingly at the disarray of miscommunication in the confounded attempts to assess sources for our own collective stream of consciousness. A movement towards response should not be a target of accusation, but in playing a game such as these group dynamics infer, we should perhaps always know who holds the ball and in which court. One cannot necessarily assume that affinities lead to team spirit, or worse, war-like mongreling, but as it were the very dissonances that our languages made felt resulted in a much more played-out performance rather than reading. Language is not common, but laughter is.
Note on "absurdity":  there is a way out, or strategy, as advised by two of our finest young representatives, but one admires the other for his ability "to get serious". More on this issue to follow; see WEAR journal number three.

OTHER SENSITIVITIES OF NOTE:
关键词 KEYWORD: 二 Èr.
Number two is not only second best, pointing always to an other, but a ridiculousness that circles back to absurdity (see above).
关键词 KEYWORD: The Third.
Some beauty that is, though it has not yet been placed. This could be a lifelong endeavour, such that being asked to consider "value" (see above) in constant measure leads to considerable doubt that six months in bring us any closer; see also 无奈 wúnài.

关键词 KEYWORD: 邻居 Neighbour.
Poetry and language, or a still crucial nearing of metaphors and the frameworks that blind us. We always trade in oversimplified examples, such as
pulling a tree from the ground
,
snails as food or medicine
, and
knowing whether the fish is happy or not
. None of these riddles has been solved, but there is fear that the nearing could wreak an irreparable splintering. One compassioned shoulder claims that the smallness resulting from one's mind being changed is what leads to a certain embarrassment or discomfort, but the same could be said about making certain aging affirmations that recur over and over again. Sometimes, a desolation comes because we haven't changed our minds yet.
关键词 KEYWORDS: 你懂得.
!