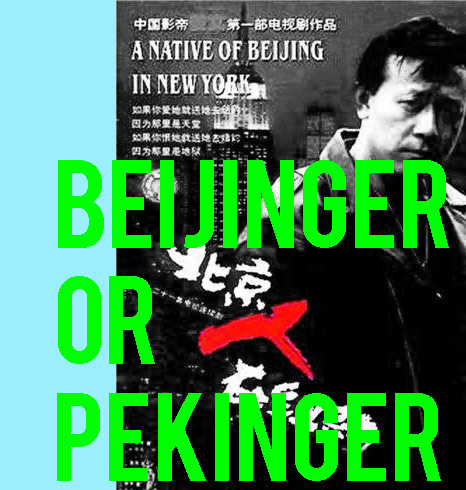 《北京人在纽约》述说北京人在纽约奋斗与挣扎的生存故事。怀揣着对新生活的希望,贫穷音乐家王启明携妻子前往纽约。几经挫败都不使泄气,似乎美国梦将成为他们现实。然而伴随成功而来的却是悲剧。巨大的生活开销让他们捉襟见肘。
"Beijinger in New York" tells the story of WANG Qiming, a poor musician who arrives with wife in New York, full of hope for a new life. Numerous setbacks fail to discourage them, and it appears the American dream will become a reality for them. But with their success comes tragedy, as their wealth comes at a high cost for their family life.
1991年,曹桂林原创的《北京人在纽约》荣获年度最佳畅销书并在《北京晚报》上连载。1993年由郑晓龙在纽约将其改变成电视剧。
Originally written in 1991 by Glen CAO, Pekinger in New York was the year's #1 best seller and went on to be serialized in the Beijing Evening News. In 1993, ZHENG Xiaolong adapted the novel for TV and filming commenced in New York.
每周二(从1o月16日开始)晚上8点,欢迎大家来和我们一起观看25集90年代想象中的美国梦,有爆米花招待。
Join us Tuesdays (starting 16 October) at 20:00 as we watch all 25 episodes of the 1990s Chinese imagination of the American dream. Popcorn included.