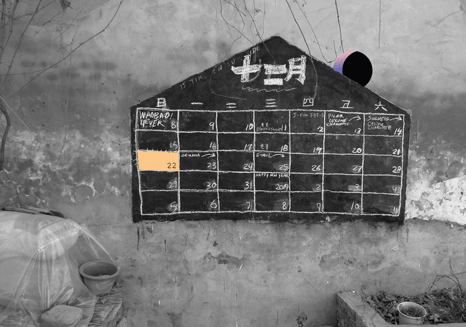 12月22号,请大家来家作坊跟我们庆祝我们最后的黎明,和最后的黄昏。
Please join HomeShop on Sunday December 22nd to celebrate a dawning and a dusking.
黎明 DAWN:
22号晚上4点,家作坊將发布它的《附录》,把我们这几年的过程分成了43小短篇,43个过去。我们最后的作品——独立出版物《附录》,按附 录的附录价格算——也就是说,帮我们腾出空间,收一本。
From 4pm, we will launch the publication of HomeShop's "Appendix," a series of 43 parallel moments gathered from those who have been close to HomeShop for years, or in passing. These smallish, independently published books will be available to visitors and supporters on this evening, along with surprise attachments to take home.

黃昏 DUSK:
腾出空间——也是一种形式的"附录",也就是说,我们到了这个故事的尾巴。家作坊即将在2013年年底关闭,这一次没有新空间的推广,就是一次小小的回 归,回到我们来自的"公共空间"。你懂得,谁能赶得上这个城市的发展?没时间怀念,就是让你过来跟我们庆祝家作坊的2013最后几 天。不光有个机会顺走一些免费或者特价的家具和物品,你还能得到《附录》刚从印刷厂出炉的温暖。我们真的不怀念,但是这"五年(半)计划"的 历史,也可以带回家。我们真的不怀念。
And if some of you had not heard already, the Appendix is the signal that we've reached the end of this story. HomeShop will be closing its doors at the end of 2013, without a bigger space to advertise this time, just a cosy and quiet drifting back out into public space and the wide wide world that brought us here. You should be used to the speed of change in this city by now, so there's no time for nostalgia, just come over and enjoy the last bits of 2013 with us. Not only will Appendix be fresh from the press, but we'll be clearing out the space, so for sure a bit of HomeShop to take home with you—some for free, some for a bargain, and maybe, some as the little bit of history that has been HomeShop. Five (and a half) Years is a Plan gone by… (okay, maybe just a bit of nostalgia.)
 

  家具/办公室物品 展映和出售:
2013年12月22-25日,下午4点到8点
有意也可以e-mail预订时间:lianxi@homeshop.org.cn
Furniture, Office/Homewares For Sale or Picking:
On View and On Sale: 22-25 December 2013, 4pm – 8pm
or e-mail lianxi@homeshop.org.cn for appointment at other times.

  2013年12月22日,晚上7点开始:新邻居准备的泰国晚餐,加上家作坊厨房最后的存货。你敢吃吗?
Thai food prepared by a new friend and leftovers from the old HomeShop kitchen archives:
22 December 2013, from 7pm onwards
    
五年计划……我们很高兴你过来玩了!
Thank you to all who have come over to play!